Lunchbox ideas from Louise Fulton Keats
---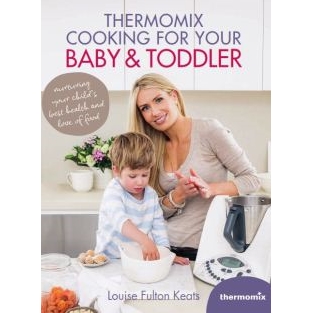 Trying to pack an interesting school lunchbox day in, day out is the bane of many parents' life. But having a Thermomix makes the task so much easier – all you need is a few simple ideas up your sleeve.  
One of the best lunchbox solutions is a nutritious spread that you can store in the fridge and then popped into a sandwich when you're in a hurry. One of my family's favourites is Cannellini bean and tuna puree [p151 Thermomix Cooking for Your Baby & Toddler] or a delicious hummus [p152] (if you're at a nut-free school, omit the tahini). Adding beetroot or broccoli to your hummus is a wonderfully healthy variation – just steam it first in your Varoma and you can whizz it straight through. If these flavours are new to your child, adding a known favourite, like cheddar cheese, to their sandwich can sometimes help overcome any suspicions.
Steamed sweet potato or pumpkin, soft enough to spread straight onto bread with some mayonnaise and tuna or cheese and avocado, is another sandwich idea. And if you're looking to boost the nutritional value of just about any sandwich, a little sprinkling of chia seeds is a great option, as is LSA [p143] (although it's not suitable for nut-free schools).
If you want a break from sandwiches, try a tomato and zucchini bake [p154] or my Carrot, potato and zucchini fingers [p112]. You can freeze it in slices and just grab one as you go, or even bake it in a muffin tin for individual serves. Meatballs are another great option [p157], as are Cheesy vegetable muffins [p175] and Multicoloured hash browns [p146].
Apricot and coconut balls [p166] are also a lunchbox winner because you can make them days before and they travel so well. They're wonderfully nutritious and you can add some extra variety by switching the apricots for dried figs or other dried fruit. If you're school is nut free, omit the almonds and use some extra wheat germ and coconut instead (coconut is ok under many schools' policies but double-check yours to be sure).
I hope these tips make your mornings a little bit easier when trying to get the kids out the door on time. For all the recipes mentioned, please visit the Thermomix online store to purchase your copy of Thermomix Cooking for your Baby and Toddler. I often add recipes and tips on my Facebook page, so please make sure you come visit and like my page for updates.