Nico Moretti's Christmas Menu
---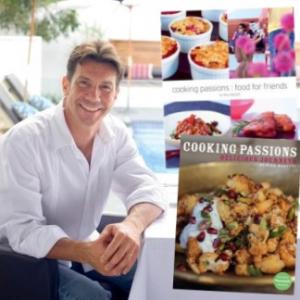 Here's some Christmas Menu suggestions, with recipes from my Food for Friends and Delicious Journeys cookbooks, to keep you cool this Christmas! With all the elements of a festive Christmas - seafood, turkey and berries - this menu has been designed so that much of the work can be done beforehand, so you can enjoy the day with family and friends. Buon appetito!
- Chilled king prawn salad with chilli orange dressing (Food for Friends)
- Peruvian prawn causa with salsa verde (Delicious Journeys)
- Roast turkey breast with macadamia and cranberry stuffing (Food for Friends), served with Homemade cranberry sauce – click here for my recipe
- Raspberry, dark chocolate and nougat semi-freddo (Food for Friends)
You can grab a copy of my books from my website, for a special discounted price during December only. Click here to visit my website.
Click here to view more of my recipes on Recipe Community. Merry Christmas!