Soups to save the day (+ tips for cooking safely)
---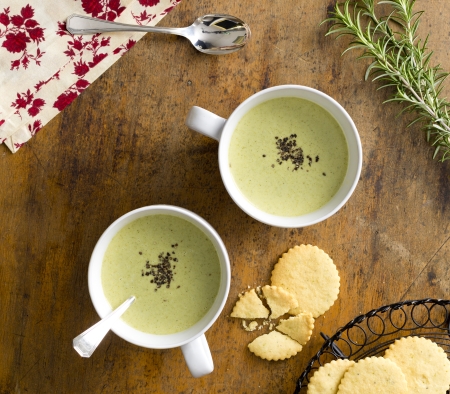 When you want dinner fast, a good home-cooked meal is the last thing on your mind. But with your Thermomix®, you can make delicious soup that are ready in an instant. See our top picks below.
20 MINUTE DINNER WINNER - Get dinner on the table in under 15 minutes with our Blue cheese and broccoli soup
Tip: When blending hot foods, such as a delicious soup, take your time and slowly increase and decrease the speed, step-by-step.
DITCH THE TAEKAWAY - If you'd rather be on the couch than in the kitchen tonight but don't want takeaway, let Laksa soup be your saviour. Click here for the recipe.
Tip: Open the lid away from you after cooking with heat.
CREAMY COMFORT FOOD - Enjoy rich, creamy soups without the cream. Click here for our Creamy cauliflower soup recipe.
Tip: The Thermomix MC is specially designed to allow steam to escape so don't hold it down or cover it when blending hot foods.
Click here for more tips on cooking safely.
FREEZER FRIENDLY - Pop individual serves in the freezer for a grab-an-go lunch. Click here for our Black bean tomato soup recipe.
Tip: Don't overfill your bowl, the TM31 holds 2L and the TM5 holds 2.2L
Click here for more tips on cooking safely.