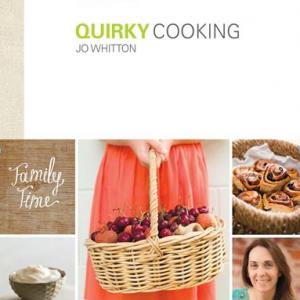 Quirky Cooking - Now Available!
The wait is over! Thermomix presents Quirky Cooking, a highly anticipated allergy-friendly cookbook in partnership with top Australian food blogger and Thermomix consultant, Jo Whitton. 
Quirky Cooking is a stunning cookbook featuring an array of over 130 allergy-friendly Thermomix recipes designed to feed families.
Catering to a broad scope of diets including gluten free, dairy free and nut free, Quirky Cooking's delicious recipes come with easy to understand dietary symbols and are accompanied by a selection of reference pages for ingredient substitutions and planners to help cooks adapt recipes to their individual needs.
Taking you on a journey to Far North Queensland's tropical Atherton Tablelands, Quirky Cooking also features inspiring landscape imagery and shots of Jo in action in the kitchen.
This long-awaited first cookbook from one of Australia's top-25 food bloggers is all you need to get started on the road to allergy friendly cooking with Thermomix.
To get your hands on a copy of this cookbook, contact your Consultant or visit our 
Online Store
.