5 reasons to want a second Bowl, blade and lid set
---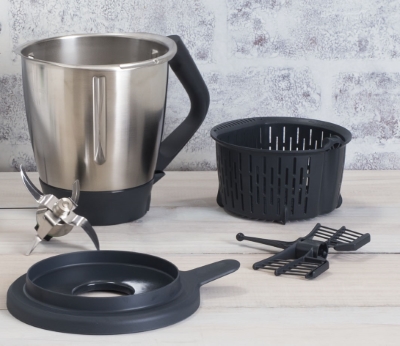 You've already experienced the time and money saving benefits of cooking with Thermomix - now imagine what you can do with an extra bowl!
1. Make ingredients from scratch - mill almond meal, icing sugar or grate Parmesan cheese without stopping the flow of your recipe.
2. A sparkling clean bowl is the secret to fluffy whipped egg whites and meringue. Use your second bowl to whip your egg whites, and keep your first to continue on with the rest of the recipe. Two of our favourites are the Chiffon Cake and Chocolate Mousse.
3. Sunday cooks up take half the time with two bowls on the go, with no need to stop and wash up between recipes.
4. If you're catering for special dietary requirements, you may like to allocate one bowl for those recipes to avoid cross-contamination.
5. Adding the finishing touches shouldn't mean spending hours in the kitchen. Whip up a quick and easy gravy in your second bowl to take your your mashed potato or steamed veg to the next level.
Unlock the host-only Bowl, blade and lid price of $245 ($215 for TM31) or receive it FREE when a TM5 is purchased at your Cooking Experience. Offer available 1 April - 30 June 2018. Conditions apply. Chat to your Consultant fore more info.