Hip Hip... Hooray! Cookbook and Recipe Chip - Now Available
---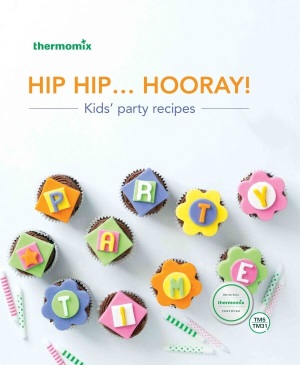 We are excited to announce the release of our latest title, Hip Hip... Hooray!
Filled with sweet treats and savoury snacks, including impressive cakes and cupcakes, this book contains everything you need to create unforgettable parties for kids of all ages.
Complete with tips and tricks for baking and decorating the perfect cake, we've also included party planning ideas, a huge variety of allergy-friendly recipes and recipes that can be prepared in advance.
Whatever the occasion, you'll be celebrating in style. Some of the recipes in this title also double up as lunchbox favourites. We've marked those in the book with a special symbol, so look out for them.
Delicious recipes include Flaky filo fingers, Potato 'pizzas', Eat your veggie gardens, Bliss ball rocket skewers and Mini strawberry mousse flower tartlets.
A recipe chip for this title is also available.
Find out more at TheMix Shop Australia and TheMix Shop New Zealand.
thermomix.com.au/shop
thermomix.co.nz/shop