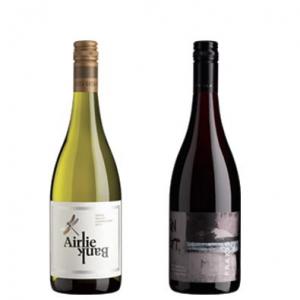 Planning your next Thermomix dinner party is now even easier. 
Selector is Australia's highest circulating wine and food magazine.   Selector has provided us with stunning matching wine recommendations to enjoy with Josh Lopez's Potato gnocchi with sautéed mushrooms and porcini cream recipe.
Airlie Bank by Punt Road Chardonnay 2012
This Punt Road Chardonnay from highly awarded winemaker Kate Goodman has elegant earthen / cashew flavours that are in beautiful harmony with the mushroom flavours in this dish. The wine finishes fresh and has just enough citrus to cut through the heavier  gnocchi and cream elements without overpowering the delicate porcini flavours.
Moorilla Praxis Series St. Matthias Vineyard Pinot Noir 2012
The medium bodied, silky, yet earthy fruit from this Tasmanian Pinot Noir provides a great match for the earthy nature of the mushroom components in Josh Lopez's dish.    Dried red fruit aromas with a foresty complexity are more than enough to offer a satisfying balance of weight and flavour to the heavier elements on the plate.   Moorilla Estate is associated with Tasmania's famous MONA gallery.

To order these wines and have them delivered to your door, head to Wine Selectors.
Otherwise we recommend that you ask your friendly liquor merchant for a tasty Yarra Valley Chardonnay and or a fresh Tassie Pinot Noir.