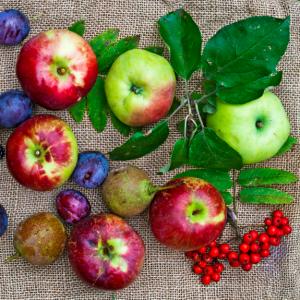 Oh summer how we love you! Any season where tropical fruits, plums, cherries and berries are at their finest, has our attention. Use these easy recipes and tips to make the most of summer produce both now and after the season ends.
Mangoes
How we love thee, let us count the way. Creamy sorbets, smoothies, cheesecakes, salads and more! Mango pairs well with coconut, ginger, chilli, shellfish and other members of the tropical fruit family. Frozen mango bars are one of our favourite frozen treats or use ripe Mangoes to create a decadent Mango butter. Click here to see all the other ways to use this sweet and creamy fruit.
The fruits below will instantly make you feel like you've been transported to your own tropical island. Click on the links below for recipe ideas.
Pineapple - This Coconut panacotta and pineapple salsa is the epitome of the perfect summer dessert.
Berries
Rich in antioxidants and big on flavour – berries are such a versatile summer fruit. Try this recipe for a wholefood Berry nougat from Quirky Cooking. We also love this recipe for a Berry citrus summer salad.
Add the following berries to your smoothies, breakfast granola or salads. They also make great additions to cakes and other baked goods, adding natural sweetness and a splash of colour.
Blackberries
Blueberries
Boysenberries
Loganberries
Mulberries
Raspberries
Strawberries
Stone fruits
Australia's warm climate and hot, dry summers promote sweet and juicy summer stone fruit. If you ask us, it's not summer until you've had the juice of a peach, plum or apricot dribble down your chin.
Hot tip – Stone fruits generally become "dull" just before they are ready to eat. You should smell a sweet fragrance coming from around the stem. Only place into the refrigerator when they are fully ripe. To enjoy the fullest flavour, remove from the fridge an hour before eating.
Fresh apricots add an extra special flavour to your families favourite meals, Apricot Chicken.Pear peaches with coconut for this Peaches n Cream dream bars, or create a Summertime peach pudding.
Melon
Their high water content makes melons your best friend this summer. They're great for cooling off and re-hydrating in the heat, plus they're low in calories so they'll help you keep your New Year's resolutions. Pair watermelon with mint and strawberry for this delicious and naturally sweet icy pole.
Preserving summer fruit
Summer fruits lend themselves to preserving, making a great batch of jam, chutney or butters. Please be aware that there are many factors to consider to ensure you preserve safely, including using new lids for every batch and pre-heating your jars.
Megan Radaich of Food Preserving Org has over 12 years of experience in food preserving and teaches Perth Jams & Preserves community classes. Educational information on preserving can be found on Megan's website, or alternatively read one of the many books available on preserving to ensure you are fully aware of guidelines and instructions before you start.