From the Thermomix Kitchen – Malva Pudding
---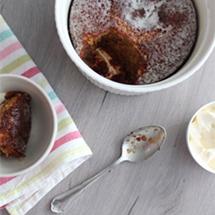 This warm, spongy Malva pudding with a decadent caramelised sticky sauce, is the ultimate ending to your roast dinner. The best part is that it's ready to bake in only sixty seconds!
Try this traditional South African dessert for yourself, we promise it's as good as it sounds.
Our qualifying Consultants will experience this dish, plus many more when they travel to South Africa next year for ThermoFest. Click here or contact your Consultant to find out how you too can make a difference, start your own business and qualify to join us at ThermoFest'14 or other travel incentives.