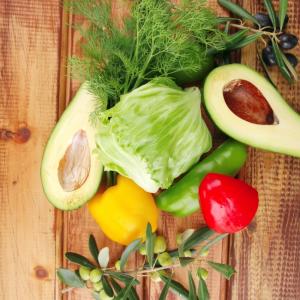 Spring has most definitely sprung – we have moved from chilly and windswept weather to warm and bright sunshine. This also means a change in the fresh ingredients that are readily available. Eating according to the seasons has a range of benefits; to your health, your hip pocket and to the environment. As an added bonus, food eaten in season tastes better!
Below is a list of fruit and vegetables that reach their peak in spring.
Fruit
Banana
Blood orange
Cherry
Grapefruit
Honeydew
Lemon
Lychee
Mandarin
Mango
Papaya
Pineapple
Rhubarb
Rockmelon
Strawberry
Tangelo
Valencia Orange
Watermelon
Spring fruit recipe suggestions
Try our recipe for Blood orange and Frangelico marmalade, preserving the fruit ensures you can enjoy blood oranges well after the season has finished. Indulge your sweet tooth with a Lemon and lime tart or if the weather is still a little cool, our Strawberry and Rhubarb crumble is the perfect dessert.
Vegetables
Artichoke
Asparagus
Avocado
Beans
Broad beans
Broccoli
Cabbage
Carrot
Cauliflower
Cucumber
Leek
Lettuce
Peas, Snow peas and Sugar snap peas
Potato
Silverbeet
Spinach
Sweetcorn
Tomato
Zucchini
Spring vegetable recipe suggestions
Warm salads are ideal crisp spring weather cuisine; try this recipe for an Asparagus and chickpea salad with tahini dressing. If you're still in the mood for heartier meals, the Cannelloni with spinach and ricotta will become a family favourite. The Spring risotto is also a great trans-seasonal recipe. Make the most of fresh artichokes with this traditional Italian recipe for Stuffed artichokes or whip up a soup in minutes with this recipe for Cauliflower, leek and zucchini soup.
Did you know you can search by ingredient? To find more recipes using your favourite Spring produce visit our search page, type your ingredient into the search bar and click Search now!